Contributors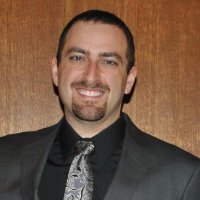 Chris Avery
Dr. Chris Avery is the Editor-in-Chief of The Capital Chemist and serves as the chair of the CSW Publications Committee. He is a Councilor on the CSW Board of Managers, as well as a member of the Committee on Environmental Improvements, a national governance committee of ACS.
Dr. Avery is currently a Senior Advisor at the U.S. Department of Energy. He works for the Office of Energy Efficiency and Renewable Energy in the Stakeholder Engagement Office, and his work focuses on facilitating engagement between external entities and EERE. Previously, Dr. Avery was a 2012-14 AAAS Science & Technology Policy Fellow at the Department of Energy and a 2011-12 American Chemical Society Congressional Fellow, working for Senator Chris Coons on energy, environment, and general science policy issues. Prior to that, Dr. Avery was a Mirzayan Fellow with the National Academies, working on science and economic policies, including intellectual property, tax codes, and standards setting.
He holds a doctorate in analytical chemistry from the University of Michigan, where his research focused on interaction mechanisms of synthetic compounds with bilayer systems. During graduate school, Dr. Avery also earned a Graduate Certificate in Science, Technology and Public Policy at the Ford School. He received a bachelor's degree in chemistry from Hope College.
---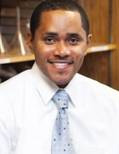 Alan Anderson
Alan Anderson is the 2015 President of the Chemical Society of Washington and recently served as CSW Secretary from 2011-2013.
Dr. Anderson is currently an Assistant Professor of Chemistry in the Department of Natural Sciences at Bowie State University. At Bowie, he has developed an outstanding research laboratory program working primarily with undergraduate students centered on the synthesis of novel medical compounds and nano-materials, funded in part by several NSF and DOD grants.  He also has demonstrated excellence in teaching and has received several accolades for his work at Bowie such as 2010 Most Outstanding Young Faculty and 2014 Researcher of the Year. In 2013, Dr. Alan J. Anderson was awarded a NASA Astrobiology Research Fellowship where he conducted summer research in the Department of Chemistry at The Scripps Research Institute in La Jolla, CA.
---
Matt Hartings
Matt Hartings is an assistant professor of chemistry at American University. Matt is a bioinorganic chemist by training. His current research in this area comprises topics such as biomineralization, metallo-enzyme catalysis, and 3-D printing materials. Matt has an active interest in topics surrounding the chemistry of food and cooking. He teaches a course at American University titled, "The Chemistry of Cooking." The development of this course, coupled with his blogging on the subject (at sciencegeist.net), has led to Matt being interviewed on a number of food science topics by popular media. In conjunction with this type of outreach, Matt is a strong proponent and scholar in the field of communicating chemistry to general audiences.
Matt is originally from Ohio and did his undergraduate degree at the University of Dayton. From there, he went on to his PhD studies at Northwestern University (with Thomas Meade and Mark Ratner) and a postdoctoral fellowship at the California Institute of Technology (with Harry Gray).
---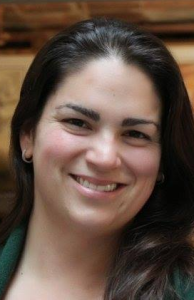 Claire Chisolm
Dr. Claire Chisolm has worked at the U.S. Pharmacopeia (USP) since 2011 in both the Research & Development and Reference Standards laboratories. Her work at USP has been focused on developing and testing GC and LC methods for analysis of pharmaceuticals, excipients and foods. Prior to starting at USP, she worked on ICP-MS at the Midwest Research Institute (MRI Global). She stays involved in the local chromatography community as a board member of the Washington Chromatography Discussion Group (WCDG), and served as the WCDG program chair for 2 year.
She earned her Ph.D. in analytical chemistry from the University of Michigan. Her graduate research was focused on developing micro-scale sampling devices coupled to HPLC for near real-time monitoring of pharmaceutical ingredient synthesis. She received her bachelor's degree in chemistry from The University of Alabama.
---
Stephanie DeLuca
Stephanie is currently in her second year as the ACS Science Policy Fellow and works in the ACS Office of Public Affairs (OPA) in Washington, D.C. As Fellow, she works most closely with the Federal Relations and Governance & Policy teams but has numerous opportunities to gain experience in other areas, such as advocacy and communications. On the Federal Relations side, Stephanie helps ACS staff liaise between ACS members and various federal agencies, such as the National Science Foundation, the Department of Energy, and the National Institutes of Health. With respect to Governance & Policy, she assists in staff support of the Committee on Chemistry and Public Affairs, aids in drafting of policy statements, and helps develop Congressional briefings for the ACS Science & the Congress program. Stephanie's policy-related interests include science as it relates to diplomacy and international affairs; improvement of and broadening participation in science, technology, engineering, and mathematics (STEM); the indirect impacts of climate change, such as national security, human health, and human migration; synthetic biology and its potential societal impacts; and big data.
Stephanie holds a Ph.D. in Chemical and Physical Biology from Vanderbilt University in Nashville, Tennessee. Her graduate work focused on developing hybrid computational-experimental methods for predicting the three-dimensional structures of membrane proteins, a special class of biomolecules that interact with drugs and therapeutics and are implicated in many diseases. From 2007-2008, prior to beginning her graduate studies, Stephanie worked as a Fulbright Student Scholarship recipient in the lab of Professor Dr. Peter R. Schreiner at Justus-Liebig University in Giessen, Germany. While in Germany, she computationally explored the potential energy surface of the cyclization of small molecules using Density Functional Theory (and became fluent in German). Stephanie earned her B.S. in Chemistry from the University of Alabama at Birmingham.
---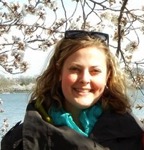 Agatha Wein
Agatha is an accomplished communications and engagement professional with a highly technical background and over 10 years of experience in the environmental science and energy fields. She specializes in the development and execution of strategic outreach and persuasive communications for federal clients in the renewable energy and energy efficiency fields. Since 2009, she has supported the U.S. Department of Energy's Office of Energy Efficiency and Renewable Energy (EERE) in various roles, including as a technical advisor, and in corporate EERE-level internal and external communications.
In her current role Ms. Wein serves as an Engagement Advisor for EERE's Office of Stakeholder Engagement. She proactively engages with EERE Stakeholders and serves as a point of contact for those wanting to build a relationship with the organization.
Prior to her time at DOE, Ms. Wein served as a registered lobbyist working on energy and climate change issues at the municipal, state, and federal levels after starting her career as a collegiate-level physics and geoscience professor.
Ms. Wein is a native of Los Angeles and holds a M.S. and B.S. in geophysics from the University of California San Diego's Scripps Institute of Oceanography. Her hobbies include yoga, biking, sailing, and enjoying the cuisine of her Capitol Hill neighborhood.
---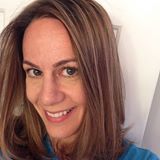 Katherine Hersberger
Katie Hersberger earned a Bachelor's and Ph.D. in chemistry with research focused in biochemical separations and analytical instrumentation from Indiana University and the University of Michigan, respectively. Since her Ph.D. graduation, she has been a college instructor, a post-doc, and a medical device sales representative…all of which were not for her. She is currently seeking her new passion with much wisdom and hope for the future.
---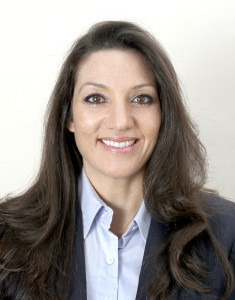 Kristen Honey
Kristen Honey is a 2013-2015 AAAS Fellow working for the Department of Energy in Washington, DC. Prior to DC, Kristen earned her Stanford University Ph.D. in Environment and Resources (E-IPER) with a Ph.D. minor in Civil and Environmental Engineering (2012). She holds an M.A. in Environmental Studies from the University of California, Santa Cruz (2005) and a B.A. in Human Biology with Honors from Stanford University (1997).
Originally from Maine, Kristen is personally and professionally connected to oceans, natural resources, and environmental communities. She is a broadly trained marine population and community ecologist—interested in understanding the interplay of species' traits, environmental variability, and population and community dynamics—with unique experience in and a passion for synthesizing science and applying it to real-world policy and management challenges. Currently, Kristen is focused on complex policy issues like energy, climate change, ecosystem resilience, ocean and estuarine health, habitat loss, toxic pollution, public health, green technology, sustainable development/energy, and the science of innovation for technological development, adoption, and evolution.
She embraces the quote, "We can't solve problems by using the same kind of thinking we used when we created them" by Albert Einstein and encourages STEM students and tomorrow's leaders to always follow their passions and think big—wherever this leads you.
---
Paul Beaton
Paul Beaton is a Senior Program Officer for the National Academy of Sciences Board on Science, Technology, and Economic Policy (STEP) and a Fellow with the Atlantic Council's Emerging Leaders in Environmental and Energy Policy program (ELEEP). At STEP Paul directs a number of studies in response to requests from the United States Congress and others related to energy policy, climate change, energy innovation, and higher education. Before joining the National Academy of Sciences, Paul advised heads of state and national legislators around the world on international climate and energy law, cofounded of a successful biofuels venture, and conducted atmospheric chemistry research. Paul received his B.Sc. in chemistry, summa cum laude, from the University of North Carolina – Asheville, where he received a Barry M. Goldwater Scholarship and was selected by the faculty for the William and Ida Friday Award. Paul also holds a Master of Environmental Management (M.E.M.) from the Yale School of Forestry and Environmental Studies and a Juris Doctor (J.D.) from the Yale Law School.
---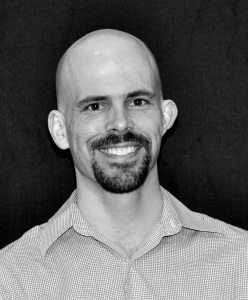 Mark Fleury
Mark Fleury works on policy development for the American Cancer Society Cancer Action Network (ACS CAN). He specializes in research, drug development, and regulatory policies along with other science and technology related issues. He received his B.S. In chemical engineering from Kansas State University and worked in the food processing industry for a number of years, becoming a licensed professional engineer. He returned to graduate school and used engineering tools to study the process of cancer metastasis and his later post-doctoral research focused on immune cell signaling networks. In 2009 Mark decided to hang up his lab coat and began working in health policy as an advisor to a U.S. Senator through an American Chemical Society-sponsored fellowship. Since leaving Capitol Hill Mark has worked at the intersection of the scientific and policy sectors.
Disclaimer: Views expressed by the author are his own, and not those of ACS CAN.
email | entries
---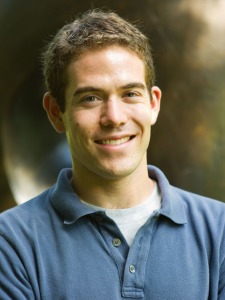 Brian Walker
Brian Walker is a senior technology fellow at the U.S. Department of Energy, where he coordinates competitiveness analysis projects with the Clean Energy Manufacturing Initiative. This analysis provides insight into global supply chains and manufacturing capabilities for key energy technologies, which aids investment from the public and private sectors.
Prior to the Department of Energy, Brian was a Herchel Smith Research Fellow in the Physics of Sustainable Energy at the University of Cambridge. His research focused on a quantum mechanical process that boosts solar cell output, which led to publications in Nature Chemistry, Nature Materials and Journal of the American Chemical Society, and feature articles on hundreds of websites. Author of 20 scientific papers and inventor of 4 patents, Brian has given invited talks for scientists, government officials, and business executives in the United States, United Kingdom, Switzerland, and Singapore.
Brian earned his Ph.D. from MIT and his B.A. from Cornell, and he has won awards for mentorship, research, and leadership. His interests include energy, policy, long-distance running, arts, education, international affairs, food, and conflict resolution.